Testimonials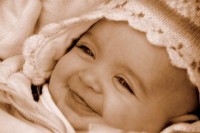 Claire
Having sadly miscarried, I decided to contact Kate after being told I should give Reflexology a go by a friend. I didn't know what to expect when I first called but now I see Kate weekly and have never looked back since our first session.... After I miscarried our first pregnancy this made us realise we wanted to start a family even more. It was a very sad time for us both and after 6 months of trying to fall pregnant and probably being in a far too stressed state with everyday life to conceive, I called Kate to see if she could help or at the very least, help me find some calm from a very hectic lifestyle. Our first chat and meeting was eye opening and I walked out of the session like a weight was lifted from my shoulders. I still live life to the full, work a little too much, and socialise like I always have, but am now also 8 months pregnant and can't wait to be a mum. I put this down to Kate's help with getting my body balanced and creating a calmer me. Reflexology has helped improve my life - in fact everyone should have a kate in their life !
Tina
After 5 years of trying to conceive I felt Reflexology was the path for me and contact Kate. I started weekly Reflexology and on my fourth treatment arrived with a huge smile on my face as I announced I was pregnant. I can't thank you enough Kate for bringing such a blessing into our lives. We now have our gorgeous daughter in our lives.
Julie
After 4 failed IVF treatments and 2 miscarriages I decided to try Fertility Reflexology with Kate. After just 3 treatments I discovered I was pregnant and we now have a beautiful baby boy! Thank you.
After trying to conceive for 12 months with no success I went to my GP for help. I had suffered with irregular menstrual cycles after coming off the contraceptive pill and after a few tests I was diagnosed with PCOS (Poly-Cystic Ovarian Syndrome). The doctors referred me to my local "infertility" unit at the hospital to be treated. The service and treatment that I received at the hospital although sound, left me feeling a bit lost and thinking there must be something else I could do to help my situation... thats when I called Kate!
We decided upon a 10 week course of reflexology and within 4 weeks my cycle was regulating. Two weeks later I received some news from the doctors who said I wouldn't be able to conceive naturally and were putting me forward for IVF. Receiving reflexology helped me to open up and express my true feelings and I felt 10 times better. After 4 further sessions with Kate a miracle had happened and I was pregnant! I am now 21 weeks pregnant and both baby and I are fine, my husband and I can't wait to meet our new arrival. We owe a lot to Kate and would recommend her highly for your reflexology treatment.
Sarah
Experiencing IVF was an emotionally challenging time for me and my partner and I felt I needed support. I had heard that Reflexology during IVF could be beneficial so I contacted Kate. Within minutes of speaking to her, she put me at ease and I started weekly treatments which I found not only helped release the physical stress I was under but also gave me a private and confidential space in which to air my worries without fear of upsetting anyone. I am now pregnant with twins!
Karen
Although I do not have reflexology treatments directly for fertility reasons, Kate has helped me gain more balance in my life making me less stressed and I am able to look at things in a different way. I would thoroughly recommend her.
Emily
Trying for a baby was stressful and with each new month that passed I felt less and less confident that I would every have a baby. I booked to see Kate and after just one treatment I fell pregnant, my partner and I are delighted.
Want to know more about Reflexology for Fertility ?
read more