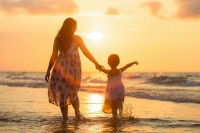 Reflexology for Children Workshop
Would you like to help you child by learning the natural healing art of Reflexology?
At our first session we will explore how to help your child ease anxiety, fear and emotional upset.
Techniques will enable you as a parent/carer to help re balance their cellular vibrations in order to promote natural healing, stress release and well being. In addition to this, your children will learn specific hand reflexology so they can help themselves wherever and whenever they need.
Next Workshop Date: Saturday 25th November 2017
Time: 1.30-3pm
Fee: £20 per adult + child pair (additional children £5 each)
Age: This group is for all ages from babies upward.
To book your place:
email kate@orangebloom.co.uk for a booking form.
PLEASE NOTE: Places are limited to create a calm and nurturing environment.
For more info + future dates for these and other workshops email kate@orangebloom.co.uk
Any questions please call me on 07786 627299.
Venue: Bengeo Hall, Duncombe Road, Bengeo, Hertford, Hertfordshire.