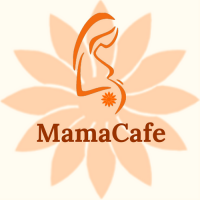 This is not a baby group...it's a Mama group!
WHAT'S DIFFERENT? It's all about you
WHAT DO WE DO?
Each week we 'Share our News'

We explore topics that YOU want to know AND invite speakers

We have time to talk

We welcome mamas and babies, toddlers and expectant mums too
At our weekly gatherings we bring mamas together to share the highs and lows of having a new baby and being a mama. MamaCafe aims to provide a safe and supportive space for mums to explore feelings and share experiences.

In our relaxed sessions we will explore how life is for us whilst giving time and opportunity to make friends with like-minded mamas.

While having a go at some easy crafts we'll be discussing important issues such as sleep (what's sleep?!) feeding, and just coping with that being 'exhausted and not good enough' feeling which can often hang around when a mum.
FAQ
Who can come?
Pregnant mums, new mamas, mamas that have been doing this for years! You are welcome to join us at this little space in the week which is reserved for mamas, babies,toddlers and siblings. Come and see us when you're pregnant and get to know a group of mamas who will welcome you when your little one arrives.
Where?
Orange Bloom Healing Space, Duncombe Road, Bengeo, Hertford, SG14 3BZ.
When?
Weekly on a Monday 1-2:30 pm.
Do I need to book?
Please register your details or call Kate on 07786 627299 for more information or to book your first session.
How much is it?
Weekly drop in is £10 or buy 4 sessions for £35 (includes drink and cake!).

Is there parking?
Parking is unrestricted on street but we are in a residential area so it can busy with locals sometimes, you may wish to park in the surrounding streets just a minute or two walk away.