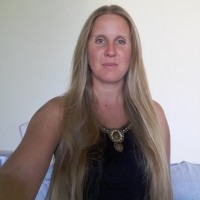 About Kate
I am a fertility expert and mentor with a passion for hormonal health, menstrual cycle awareness, wombs, periods and all elements of a women's journey from menarche to menopause.
I qualified as a Reflexologist in 2002 and began to specialise in fertility and pregnancy in 2009 after an increase in women requesting my support during this prescious time. I support clients through natural and assisted cycles working with women and couples on their fertility journey through pregnancy, birth and beyond.
I am devoted to women's and girls health and well-being and offer Mother-Daughter Rainbow Circles & Blooming Bodies Workshops.

I am a qualified member of the Association of Reproductive Reflexologists and insured with Holistic Insurance Services

.
Qualifications
Association of Reflexologists
The Association of Reflexologists Practitioner Certificate Level 3 Diploma (2002)
Maternity
Suzanne Enzer (2008)
Maternity Reflexology Certificate
Pre-conceptual + Fertility Programme
Fertility + Women's Health
Reproflexology Part 1 (Barbara Scott - 2009)
Reproflexology Part 2 (Barbara Scott - 2009
Baby + Toddler
Baby + Toddler Reflexology (2010)
Doula
Birth Bliss Doula Course (Kicki Hansard - 2013)
Contact Kate for a free chat on 07786 627299 or get in touch