Menstrual Cycle Workshop
Mothers + Daughters (9+ years)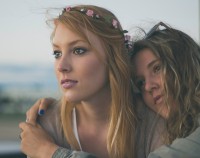 Join us to learn Reflexology techniques to ease your daughter's menstrual cycle ailments such as back pain, headaches/migraine, PMS, cramping and other cycle related ailments.

We explore the importance of listening to our bodies wisdom and how to enhance our natural healing for well being.

This wonderful workshop is for those of you who wish to learn tools to help their daughter with her menstrual cycle and help your mother-daughter bond to create harmony between you.
When: Sunday 4th November 2018
Time: 2:30-4:30pm
Fee: £15 per person
To book your spaces contact Kate on 07786 627299 or message me via Orange Bloom Reflexologist on facebook
Please note I am having issues with my email on this webpage so please do not email via here.