Blooming Bodies & Menstrual Cycle Workshop
Mothers + Daughters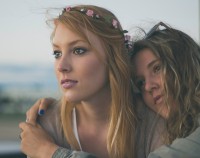 Join other mums and daughters to spend some special time together as we explore our menstrual cycle and learn Reflexology techniques to prepare for first menstrual flow, alleviate back pain, headaches/migraine, PMS, cramping and other issues.

We look at the importance of honouring our bodies, loving ourselves, trusting in our inner wisdom and how to enhance this.

This first workshop is for those of you who wish to learn tools to help your daughter so she can prepare/support her menstrual flow. This will help you to be at harmony with each other and strengthen your mother/daughter bond.
When: Sunday 4th November 2018
Time: 2:30-4:30pm
Fee: £15 per person
This workshop is great for a group of friends and their mums!
I also offer Private workshops that can be for your daughter and her friends!
For more information contact Kate on 07786 627299 or via Orange Bloom Reflexologist on facebook